Zechstein Magnesium Chloride Flakes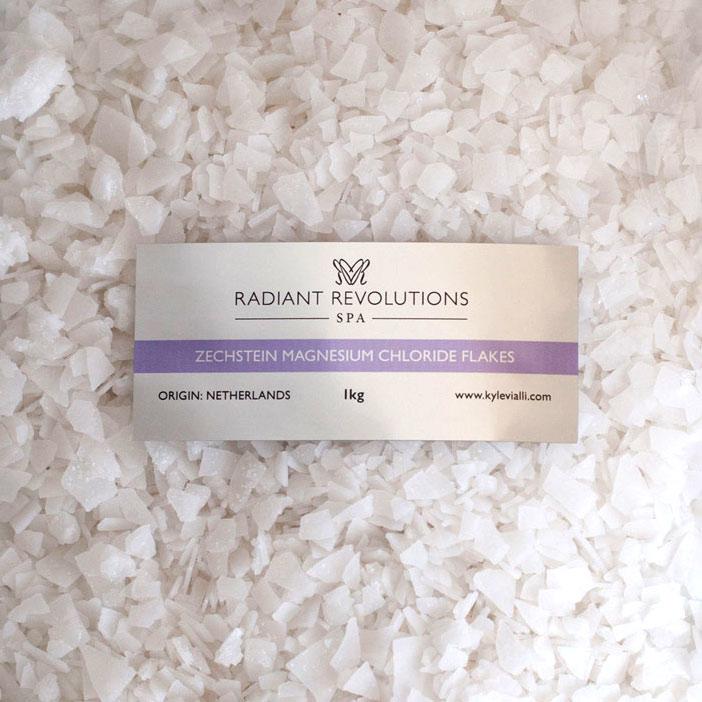 Zechstein Magnesium Chloride Flakes
Nature-sourced, High-Purity, Food Grade Magnesium Chloride Flakes.
Magnesium chloride is extracted from water with a high salt content, such as the Great Salt Lake & Dead Sea. Our magnesium chloride is extracted by solution mining from the ancient Zechstein seabed in Northwest Europe which is the cleanest available so contains the lowest contaminant levels in the world.
Put 2 cups in a bath and then soak and relax for at least 20 minutes.
Please select from the following weights
1kg Usually (£9.49)
3kg Usually (24.99)
SAVING of £1.24 per kg
Delivery Information
All UK orders only £1.95 delivery
When you have made your purchase our team will endeavour to dispatch your goods as quickly as possible. In most cases, we aim to dispatch your order within 1-2 working days of receiving it. The delivery providers we use are Royal Mail, Hermes and DHL, chosen based on your exact address, parcel size and weight. It is within our discretion to select the best service for your parcel and sometimes we use other couriers if need be. Postage UK-wide is capped at the low price of £1.95, regardless of order size.
For all EU orders, regardless of size postage is set to £14.99
Outside of the UK and the EU? No problem!
Additionally, we ship worldwide. Every international order is weighed and priced individually and we only charge our customers what it costs us to send, nothing more. We use a wide range of couriers for worldwide delivery, but prioritise Royal Mail, DHL, Parcelforce, DPD, Hermes and USPS for The States.

Important please note: When placing an order to be delivered outside of the UK/EU, we will be in touch after you complete your order to accurately calculate your delivery costs. Delivery costs will need to be paid in full before your order can be dispatched.