French Organic Oat Straw - Highest Quality Flowering Tops Only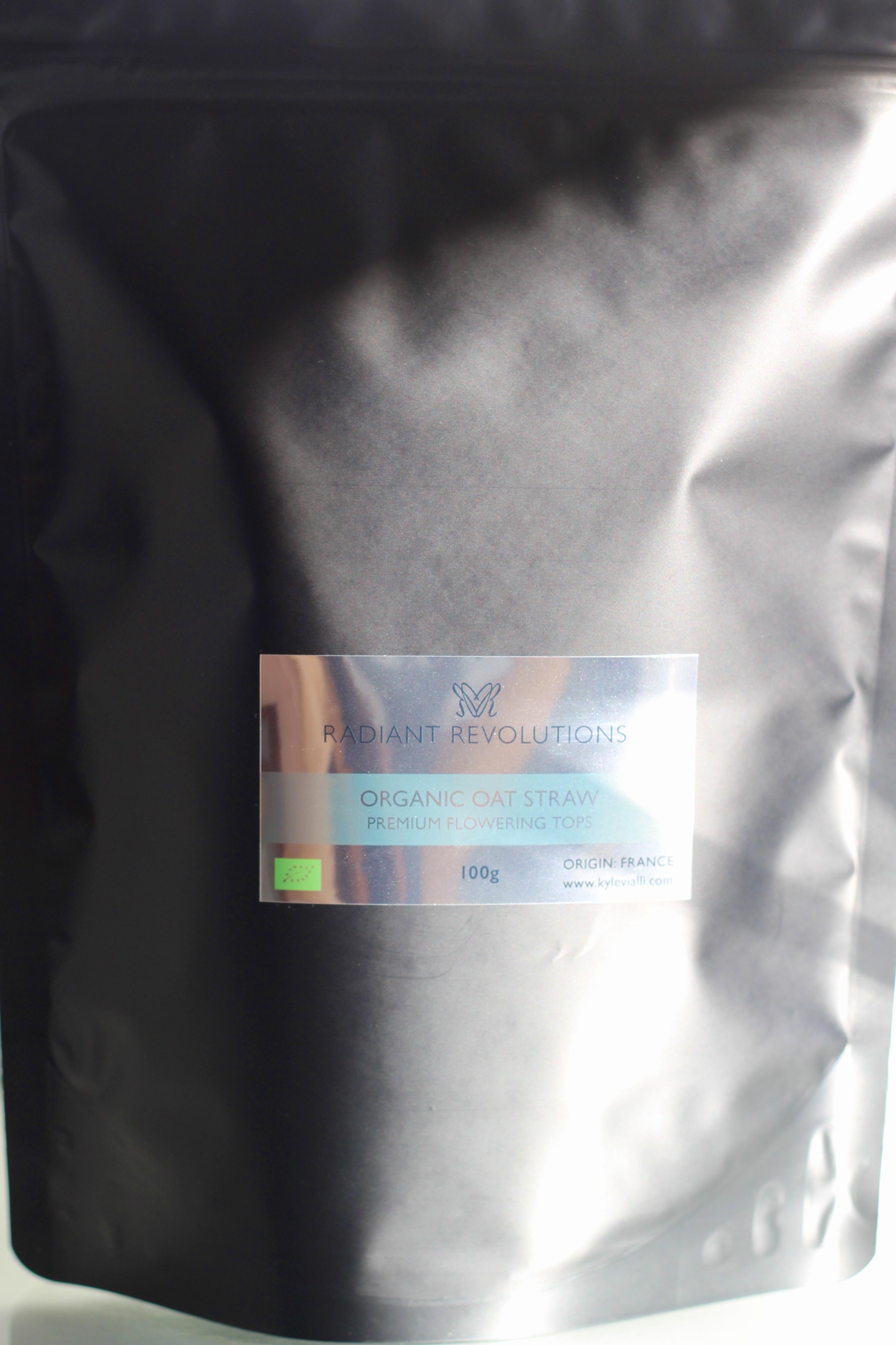 French Organic Oat Straw - Highest Quality Flowering Tops Only
Soil Association Certified Organic Oat Straw comprised only of the younger more nutritious flowering tops. 
Origin: FRANCE 
Please select from the following weights:
100g (£6.79)
250g (£12.99) 
500g (£21.99)
1kg (39.99)
All sizes come in professional heat sealed packs with silver label.
Instructions:
Making oat straw tea at home is easy. Simply add up to 3 teaspoons of dried oat straw to a cup filled with boiling water. Cover it with a lid and let it soak for about 15 minutes. Drink this mixture one to three times a day to reap the treasure trove of benefits. For a slightly more intensive extraction, bring to simmer in a saucepan, and simmer on the lowest heat, with lid on for 10-15 minutes. Cool, and drink immediately.
Delivery Information
All orders are carefully shipped from sunny Brighton, in East Sussex, on the Southern coast of England, UK.
All UK orders only £1.95 delivery
When you have made your purchase our team will endeavour to dispatch your goods as quickly as possible. In most cases, we aim to dispatch your order within 1-2 working days of receiving it. The delivery providers we use are Royal Mail, Hermes and DHL, chosen based on your exact address, parcel size and weight. It is within our discretion to select the best service for your parcel and sometimes we use other couriers if need be. Postage UK-wide is capped at the low price of £1.95, regardless of order size.
For all EU and (and now) USA orders, regardless of size postage is set to £14.99. We ship all across Europe with a range of different couriers. We ship all across USA with USPS.
Outside of the UK, EU and USA? No problem!
Additionally, we ship worldwide. Every international order is weighed and priced individually and we only charge our customers what it costs us to send, nothing more. We use a wide range of couriers for worldwide delivery, but prioritise Royal Mail, DHL, Parcelforce or DPD.

Important please note: When placing an order to be delivered outside of the UK/EU/USA, we will be in touch after you complete your order to accurately calculate your delivery costs. Delivery costs will need to be paid in full before your order can be dispatched.