Dry Skin Brushing Completely Natural Bristle Brush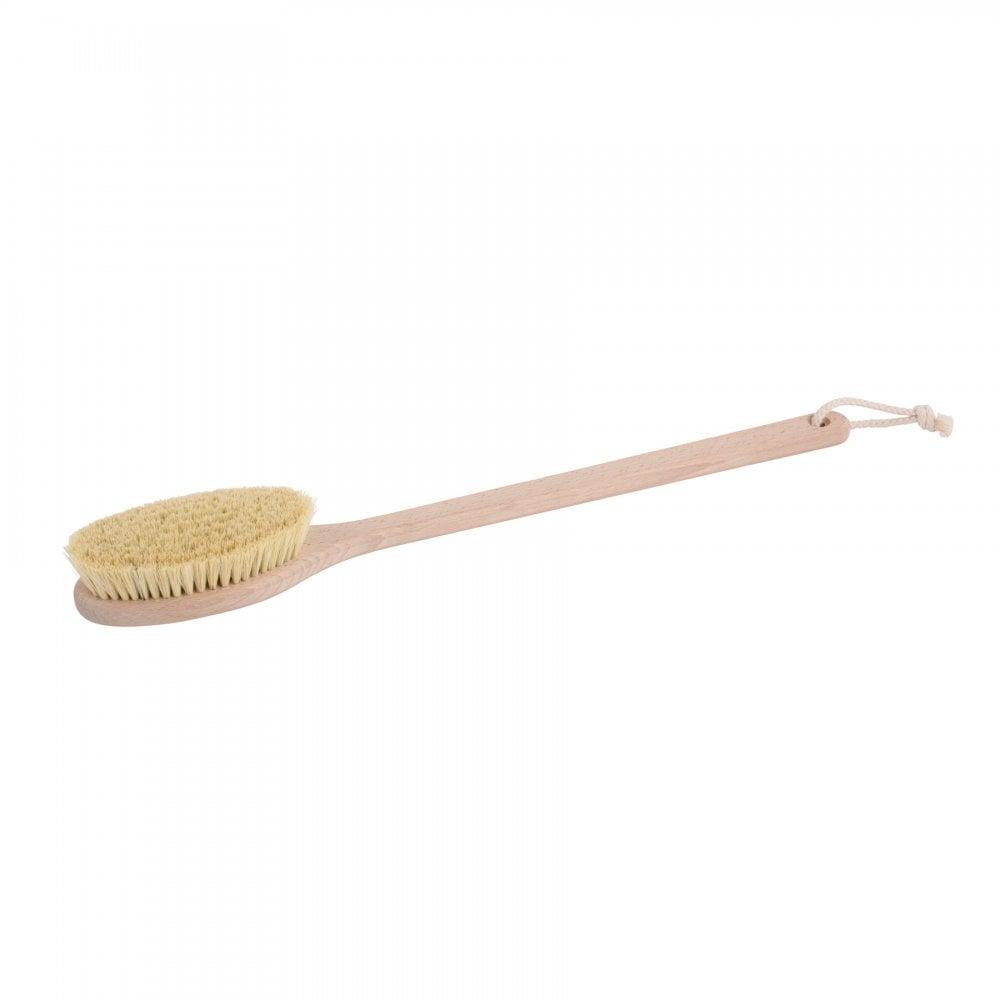 Dry Skin Brushing Completely Natural Bristle Brush
Completely pure Beechwood Dry Skin Brush with Tampico bristle plant fibres. If you have been looking for a high quality impeccably made dry skin brush, the wait is now over. This high-quality, German made, completely natural bristle skin brush, comprises a single piece of craftsmanship (i.e. no interlocking parts like many wooden skin brushes). Simply a long beautifully-made beechwood handle and Tampico bristle plant fibres comprising the brush. Make this part of your daily ritual (you can have Sundays off) to help clear blockages in your lymphatics and intestines, remove dead skin cells, increase the nourishing flow of blood into all of the layers of your skin boosting radiance and suppleness overtime all via the revitalising brushing motion of this natural brush.
Beechwood with tampico bristle fibre
Dimensions: length - 50cm
Dry at room temperature, bristles soften with use
Made in Germany
Delivery Information
All orders are carefully shipped from sunny Brighton, in East Sussex, on the Southern coast of England, UK.
All UK orders only £1.95 delivery
When you have made your purchase our team will endeavour to dispatch your goods as quickly as possible. In most cases, we aim to dispatch your order within 1-2 working days of receiving it. The delivery providers we use are Royal Mail, Hermes and DHL, chosen based on your exact address, parcel size and weight. It is within our discretion to select the best service for your parcel and sometimes we use other couriers if need be. Postage UK-wide is capped at the low price of £1.95, regardless of order size.
For all EU and USA orders, regardless of order size, postage is set to £14.99. We ship all across Europe with a range of different couriers. We ship all across USA with USPS and Fedex.

For Canada, regardless of order size, our shipping rate is only £19.99
Outside of the UK, EU and USA and Canada? No problem!
Additionally, we ship worldwide. Every international order is weighed and priced individually and we only charge our customers what it costs us to send, nothing more. We use a wide range of couriers for worldwide delivery, but prioritise Royal Mail, DHL, Parcelforce or DPD. Please note, for certain Middle Eastern countries, we can only deliver to P.O box addresses.

Important please note: When placing an order to be delivered outside of the UK/EU/USA/CANADA, we will be in touch after you complete your order to accurately calculate your delivery costs. Delivery costs will need to be paid in full before your order can be dispatched.