Dairy Kefir Culture in Glass Jar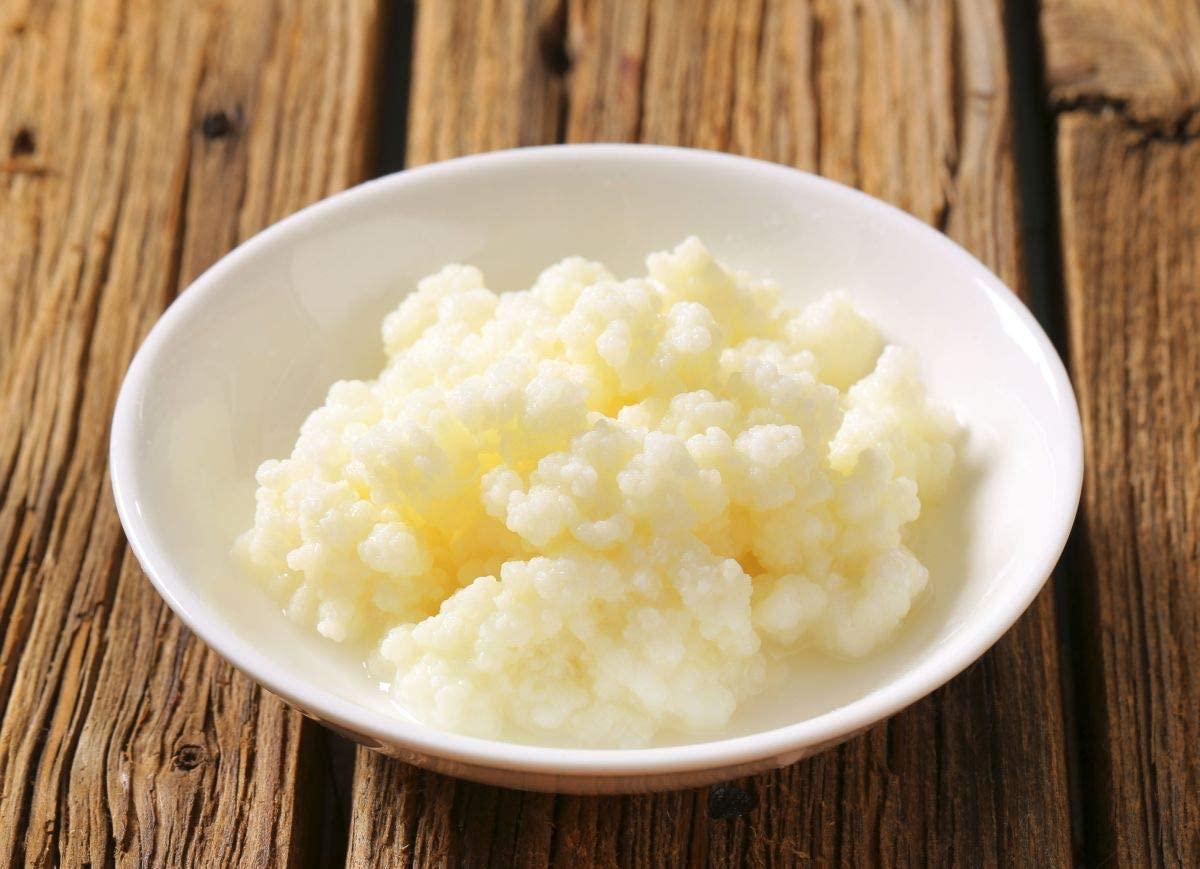 Dairy Kefir Culture in Glass Jar
1 tablespoon of high-quality dairy kefir culture (a completely natural broad-spectrum probiotic culture). Our dairy kefir has only ever been cultivated in raw grass-fed A2 cows milk. It is shipped in a glass jar with a little raw milk, so it will arrive to you in tip-top, active condition, ready to begin immediate fermentation of your own high-quality milk, into the kefir beverage. The kefir culture is a living organism that will naturally double in size/volume every few weeks, so long as you feed it its preferred food of dairy milk. As a result, it will not take you long to have a surplus, to give to family and friends.
Comes with A4 instruction sheet.
Delivery Information
All orders are carefully shipped from sunny Brighton, in East Sussex, on the Southern coast of England, UK.
All UK orders only £1.95 delivery
When you have made your purchase our team will endeavour to dispatch your goods as quickly as possible. In most cases, we aim to dispatch your order within 1-2 working days of receiving it. The delivery providers we use are Royal Mail, Hermes and DHL, chosen based on your exact address, parcel size and weight. It is within our discretion to select the best service for your parcel and sometimes we use other couriers if need be. Postage UK-wide is capped at the low price of £1.95, regardless of order size.
For all EU orders, regardless of size postage is set to £14.99
Outside of the UK and the EU? No problem!
Additionally, we ship worldwide. Every international order is weighed and priced individually and we only charge our customers what it costs us to send, nothing more. We use a wide range of couriers for worldwide delivery, but prioritise Royal Mail, DHL, Parcelforce, DPD, Hermes and USPS for The States.

Important please note: When placing an order to be delivered outside of the UK/EU, we will be in touch after you complete your order to accurately calculate your delivery costs. Delivery costs will need to be paid in full before your order can be dispatched.