British Birch Charcoal Powder (Ultra-Fine grade)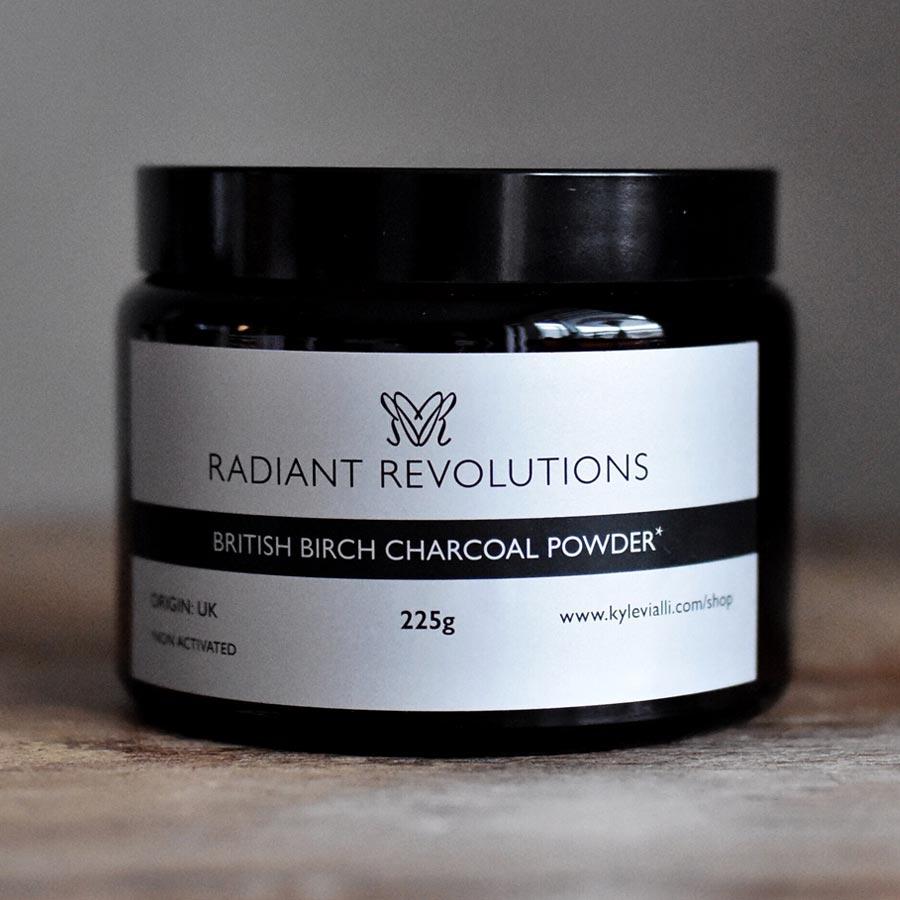 British Birch Charcoal Powder (Ultra-Fine grade)
Highest quality, sustainably made ultra-fine grade charcoal powder from Dorset (south west England) grown birch trees.
Our birch charcoal is very purposefully a non-activated as opposed to an activated charcoal. Our non-activated birch charcoal is a tonic ingredient that can be safely taken everyday for vitality and detoxification. Activated charcoal by comparison is a non-tonic ingredient that is too intense to take on a regular basis and can often produce unwanted detox reactions in many people that take it too often. As a result, we only supply the non-activated, natural charcoal that humans have used for millennia upon millennia.

Directions:
Add a teaspoon of our charcoal powder to clean drinking water, stir or shake well and drink immediately. Drink either first thing in the morning or last thing at night for optimal detoxification, increased clarity and renewed energy.
Please select from the following weights:
225g in 500ml amber glass jar (£24.99)
225g refill pack (please note: this does not come in a glass jar) (£22.99)
500g refill pack (please note: this does not come in a glass jar) (£37.99)
1000g refill pack (£69.99)
Delivery Information
All orders are carefully shipped from sunny Brighton, in East Sussex, on the Southern coast of England, UK.
All UK orders only £1.95 delivery
When you have made your purchase our team will endeavour to dispatch your goods as quickly as possible. In most cases, we aim to dispatch your order within 1-2 working days of receiving it. The delivery providers we use are Royal Mail, Hermes and DHL, chosen based on your exact address, parcel size and weight. It is within our discretion to select the best service for your parcel and sometimes we use other couriers if need be. Postage UK-wide is capped at the low price of £1.95, regardless of order size.
For all EU and (and now) USA orders, regardless of size postage is set to £14.99. We ship all across Europe with a range of different couriers. We ship all across USA with USPS.
Outside of the UK, EU and USA? No problem!
Additionally, we ship worldwide. Every international order is weighed and priced individually and we only charge our customers what it costs us to send, nothing more. We use a wide range of couriers for worldwide delivery, but prioritise Royal Mail, DHL, Parcelforce or DPD.

Important please note: When placing an order to be delivered outside of the UK/EU/USA, we will be in touch after you complete your order to accurately calculate your delivery costs. Delivery costs will need to be paid in full before your order can be dispatched.