Fenugreek Seeds Organic and Sproutable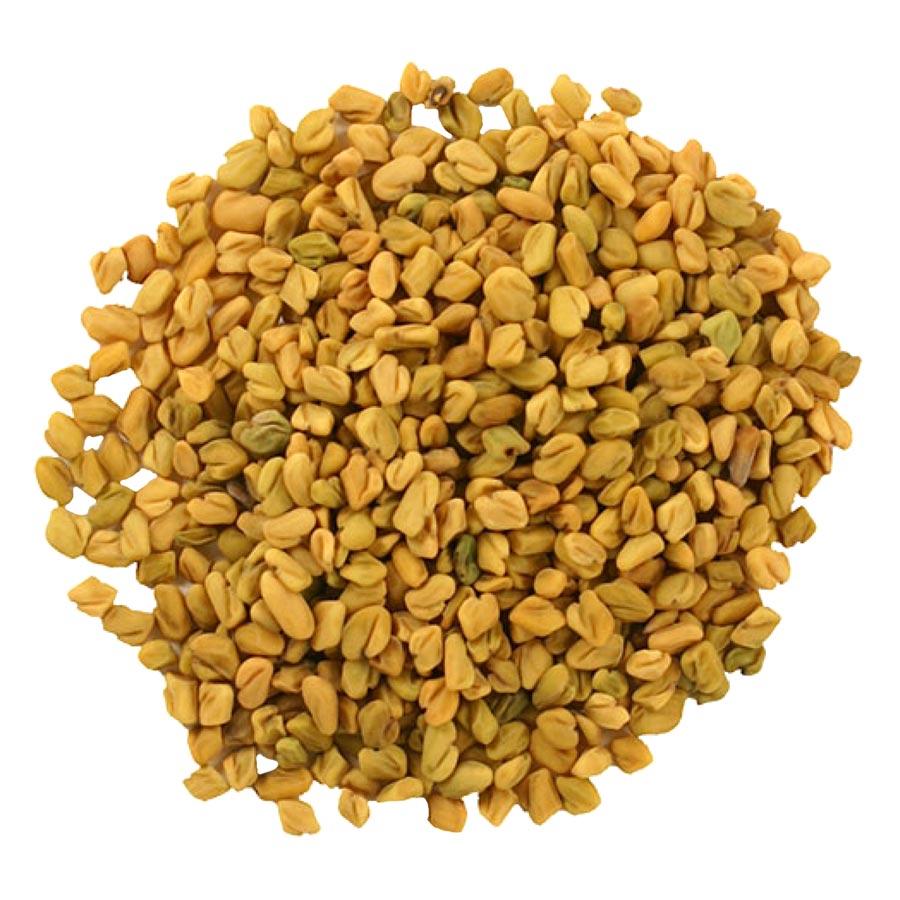 Fenugreek Seeds Organic and Sproutable
The first of our new range of high quality organic sprouting seeds.
Our Egyptian fenugreek seeds certified by the Soil Association are a gloriously fast-sprouting heirloom seed, effortlessly assuming that most revered role of both food and medicine. Sprouted fenugreek seeds are a wonderful addition to all manner of salads, savoury courses, vegetable ferments or eaten as a snack by themselves with a few herbs, sea salt and oil. Of course, they can also be added unsprouted into the cooking pot to impart their signature curry-esque flavour.
Origin: Egypt
Please select from the following weights:
500g (£16.99)
5kg (£115.00) BULK BUY
saving of £1.10 per 100g compared to 500g option
For more information on this product please see below
More Information
To sprout:
Soak 20-50g of seeds overnight in clean water.
Strain in the morning and then rinse.
Leave straining in organic cotton bag/sieve and rinse twice a day.
Your sprouts will be ready in 2-4 days, depending on room temperature. Ready is a tad subjective, but I like them to have tails of 1 - 2 cms.
Locate to fridge when your seeds have reached their required growth.
Delivery Information
All UK orders only £1.95 delivery
When you have made your purchase our team will endeavour to dispatch your goods as quickly as possible. In most cases, we aim to dispatch your order within 1-2 working days of receiving it. The delivery providers we use are Royal Mail, Hermes and DHL, chosen based on your exact address, parcel size and weight. It is within our discretion to select the best service for your parcel and sometimes we use other couriers if need be. Postage UK-wide is capped at the low price of £1.95, regardless of order size.
For all EU orders, regardless of size postage is set to £14.99
Outside of the UK and the EU? No problem!
Additionally, we ship worldwide. Every international order is weighed and priced individually and we only charge our customers what it costs us to send, nothing more. We use a wide range of couriers for worldwide delivery, but prioritise Royal Mail, DHL, Parcelforce, DPD, Hermes and USPS for The States.

Important please note: When placing an order to be delivered outside of the UK/EU, we will be in touch after you complete your order to accurately calculate your delivery costs. Delivery costs will need to be paid in full before your order can be dispatched.