MSM FLAKES - NATURAL SULPHUR BY KIKI HEALTH (100G)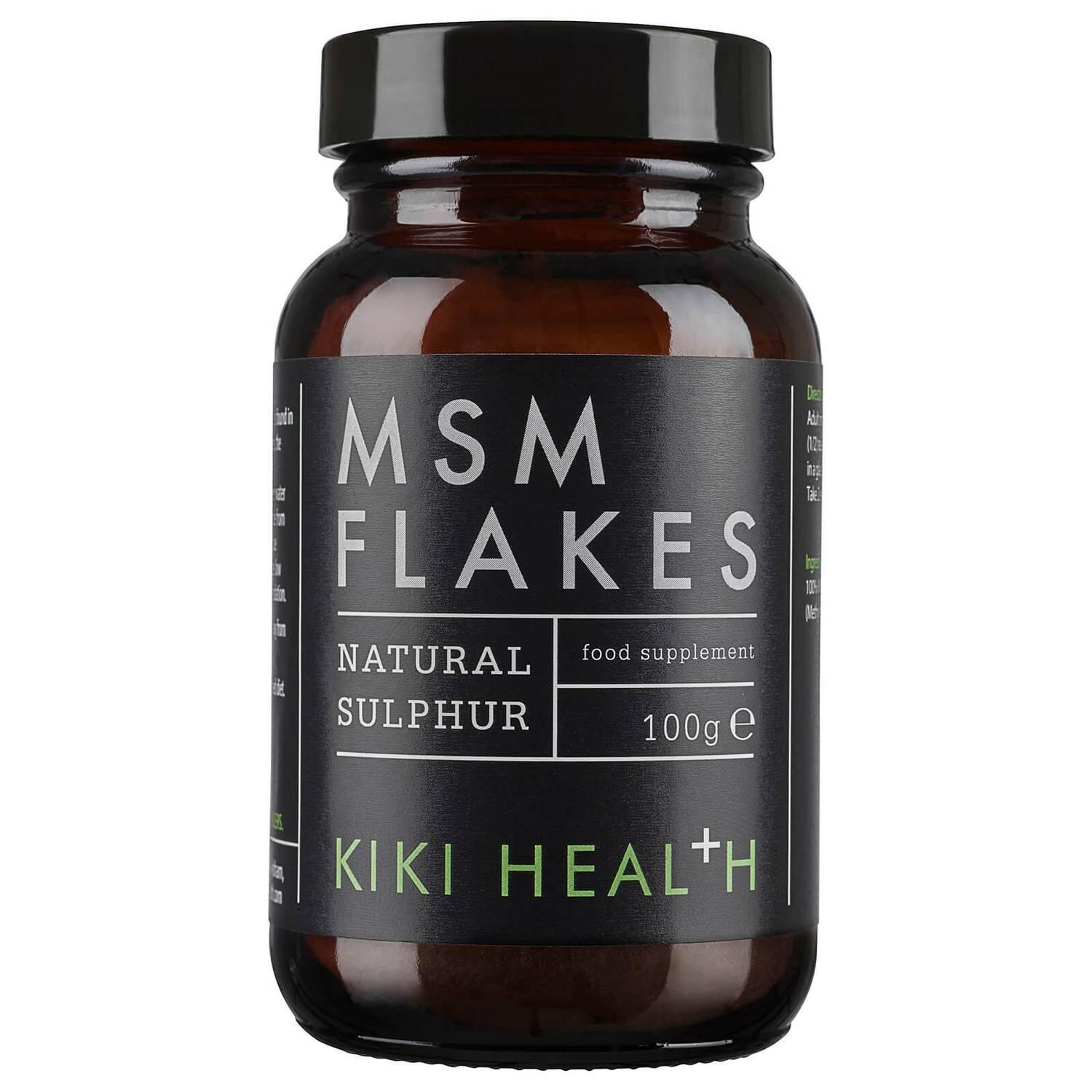 MSM FLAKES - NATURAL SULPHUR BY KIKI HEALTH (100G)
KIKI's MSM Flakes is a naturally occurring organic mineral sulphur from Methylsulfonylmethane.
✓ Completely free of synthetic ingredients with absolutely nothing added
✓ Helps build collagen and cartilage
✓ Purity: 4 stage distillation process for 99.9% pure product
✓ Consistency: reliable in form and quality
✓ Easy formulation: stable at high temperatures, water-soluble, odourless, no pH restrictions
✓ Safety: backed by extensive toxicology data
✓ Gluten-free, allergen-free
✓ non-shellfish-derived, vegan MSM
Dose. Mix one-half (1/2) teaspoon (approx 2g) in a glass of water or your favourite juice. Take 2 servings daily.
Sulphur is one of the major building blocks of glycosaminoglycan's, which are key structural components in cartilage.
MSM is a naturally occurring organic mineral sulphur from Methylsulfonylmethane.
In generic MSM products crystallisation is often used as a purification step, so results in higher water content and blockages that can entrap contaminants.
KIKI's MSM Flakes is made from premium quality, highly purified methylsulfonylmethane.
It undergoes a unique proprietary four stage distillation process which removes impurities and creates low moisture content. This reduces the exposure of microbial contamination and degradation.
It is completely free of corn, yeast, wheat, soy and dairy products.
100G
Delivery Information
All orders are carefully shipped from sunny Brighton, in East Sussex, on the Southern coast of England, UK.
All UK orders only £1.95 delivery
When you have made your purchase our team will endeavour to dispatch your goods as quickly as possible. In most cases, we aim to dispatch your order within 1-2 working days of receiving it. The delivery providers we use are Royal Mail, Hermes and DHL, chosen based on your exact address, parcel size and weight. It is within our discretion to select the best service for your parcel and sometimes we use other couriers if need be. Postage UK-wide is capped at the low price of £1.95, regardless of order size.
For all EU and (and now) USA orders, regardless of size postage is set to £14.99. We ship all across Europe with a range of different couriers. We ship all across USA with USPS.
Outside of the UK, EU and USA? No problem!
Additionally, we ship worldwide. Every international order is weighed and priced individually and we only charge our customers what it costs us to send, nothing more. We use a wide range of couriers for worldwide delivery, but prioritise Royal Mail, DHL, Parcelforce or DPD.

Important please note: When placing an order to be delivered outside of the UK/EU/USA, we will be in touch after you complete your order to accurately calculate your delivery costs. Delivery costs will need to be paid in full before your order can be dispatched.